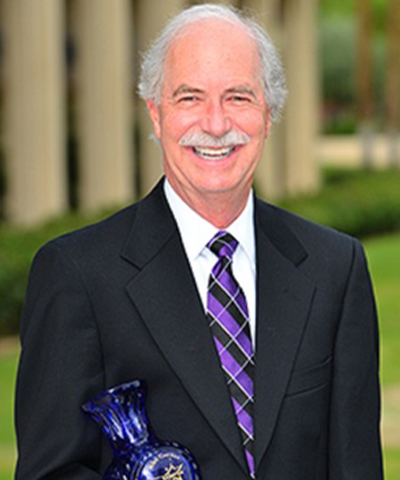 Kirk Anderson is the former Department Director for Coach Education at the United States Tennis Association. He is one of only ten people world-wide that is a Master Professional with the USPTA and a International Master Professional with the PTR. Kirk has been named the National Pro of the Year by BOTH the PTR and the USPTA.
In 2003, Anderson received the International Tennis Hall of Fame Educational Merit Award, and he was named Person of the Year by Racquet Sports Industry magazine in 2006 and the Professional Tennis Registry Professional of the Year in 2012. In 2013, he was inducted into the Western Michigan University Department of Human Performance and Health Education Alumni Honor Academy.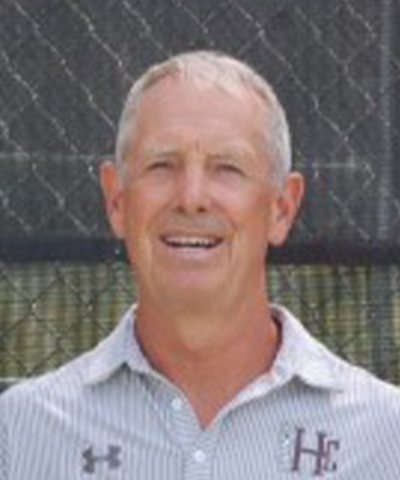 Steve Bender Current Head Boys's Tennis Coach at South Bend Sait Joespeh High School. He has a 10 year record of 191-26. He also won the 2019 District Coach of the Year. He is a. former Head Boys Tennis Coach at Buchanan High School where they won the 2003 State Championship with a. record of 200-16-8.
He started at Holy Cross College Men's & Women's tennis Program in 2016 where he won the CCAC Women's Coach of the Year Award in 2016. He is also a former Saint Mary's College Women's Basketball Coach where he was the MIAA Coach of the Year in 2005. He has been inducted in the Michigan High School Tennis Coaches Association Hall of Fame, Michigan High School Coaches Association Hall of Fame as well as Albion College Athletic Hall of Fame & Buchanan High School Hall of Fame. He is also a member of the. Board of Directors for the MHSTECA.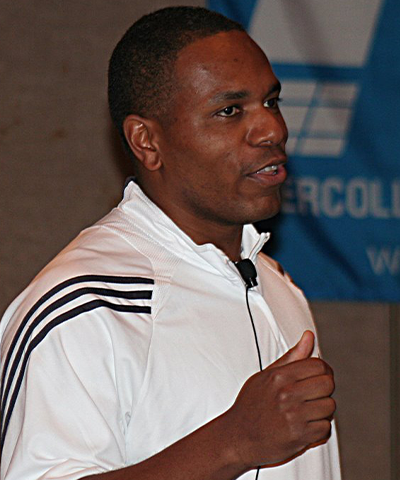 Mark Bey is a USPTA Elite Professional, has been a member since 1991. He has been a guest speaker at over 80 conventions. Mark Bey has continued to be one of the top junior developers in the country for over two decades.
The accomplishments of Bey's clientele include:
> 61 USTA balls (gold, silver or bronze) Top 3 finishers at national championships
> 7 students reached the #1 ranking in the country
> 15 students have earned "All-American" honors in college tennis.
> 10 students have earned professional rankings on ATP and WTA tours.
> Over 9 million dollars in college scholarships dollars awarded to his clients.
Since 2003, been a part-time assistant coach on the ATP tour with the Bryan Brothers and was part of the coaching team for 23 of the teams record 112 titles.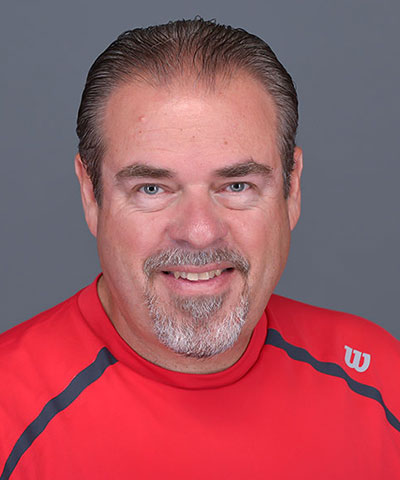 Jorge Capestany is one of only ten people worldwide that is a Master Professional with the USPTA and an International Master Professional with the PTR. He is a 6-time Michigan Pro of the Year a 2-time Midwest Pro of the Year and was inducted into the USPTA Midwest Hall of Fame in 2012.
Jorge has been named the National Pro of the Year by BOTH the PTR and the USPTA. He has coached hundreds of ranked juniors including 3 national champions. He is an internationally recognized speaker and author Jorge has been named the Professional of the Year for both the USPTA and the PTR. He is Director of Hope's PTM program.
Jorge may be best known for developing two leading tennis industry websites. One for tennis coaches and one for players. Both websites can be found at… CapestanyTennis.com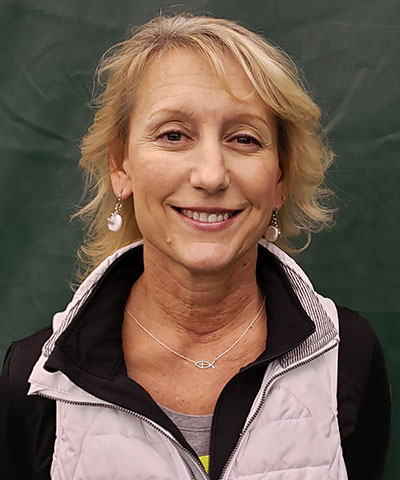 Marti Capestany has been a USPTA and PTR certified tennis professional since 1985. Marti is a multiple winner of "Player of the Year" awards from the USTA and USPTA. She is also certified as a Mental Toughness specialist through the Human Performance Institute and a Certified Tennis Performance Trainer through the International Tennis Performance Association.
Marti has coached numerous ranked players and was nationally ranked in the top 10 for the women's 35's division. She still is rated at the 5.0 level and competes on USTA league teams. Marti's team reached the national USTA league championship in Las Vegas in 2018.
A multi-sport athlete in HS and college, Marti was inducted into the Coldwater (MI) HS Sports Hall of Fame in 1991.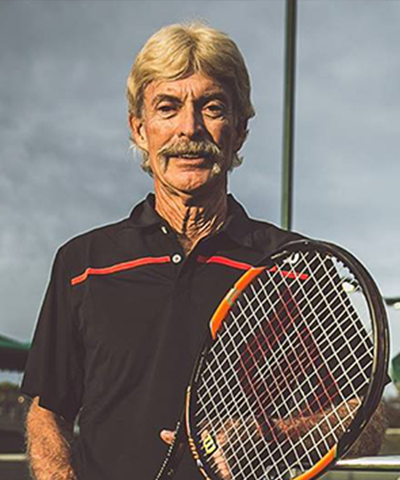 Ken DeHart is the Director of Tennis at Silver Creek Valley Country Club in San Jose, California, is one of the most decorated teaching professionals in the United States with a deep commitment to continuing education. He is a Master Professional with the USPTA and a International Master Professional with the PTR. Ken has been named the National Pro of the Year for the PTR on two separate occasions.
He also remains a competitor in both the USPTA and PTR Championships for tennis teaching pros: in February 2017 he won the PTR Doubles Championship for the 2nd year in a row after winning the singles championship in 2016.
Ken is a renowned speaker and presenter, and in 2016 presented at the Wimbledon PTR Conference and the Australian Open Coaches Conference. He has produced 7 DVDs for all players: Games and Drills for Beginners, Intermediate and Advanced players, 50 Best Tennis Tips, Defeating the Monsters in the Mind, 20 Best Games and Corrective Techniques and Myth Busting.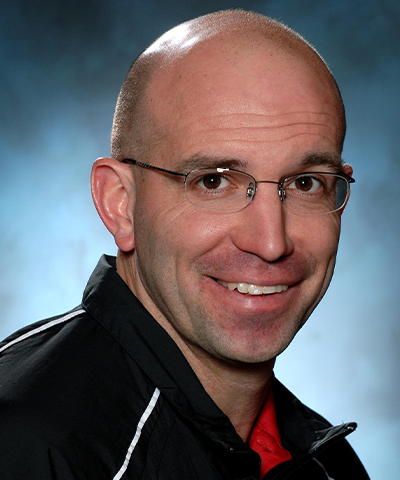 John Ross heads into his 16th year at the helm of the Calvin men's tennis program and is an associate tenured professor in the Kinesiology department. He has been a USPTA certified tennis professional at the Elite Professional since 1994. Ross was also the women's basketball coach here at Calvin College until 2016. He recorded a 299-66 record and made four trips to the NCAA Tournament quarterfinal round.
In his 14 years as men's tennis coach at Calvin, Ross has compiled a won-loss record of 202-104 in dual match play, has won one MIAA regular season title, and has made one NCAA Tournament appearance.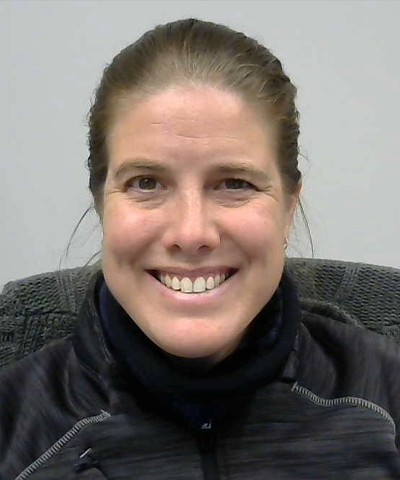 Dr Whitney Moore is an Assistant Professor in the Division of Kinesiology, Health & Sport Studies at Wayne State University. Her research focuses on how coaches can maximize athletes' motivation to participate in sport and future physical activity. In addition to publishing research articles, she enjoys bringing research supported practices to coaches through applied articles and workshops. Before pursuing her PhD, Whitney lived in Tucson, Arizona and ran an athleticism training company primarily training youth (8-18 years old), including competitive tennis players.
She was a presenter at the USPTA Midwest Extravaganza Educational event at the Cincinnati Masters Professional tournament.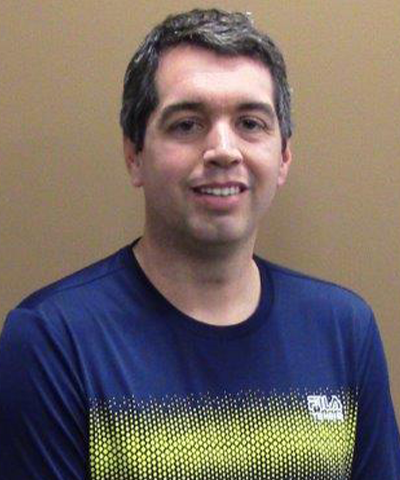 Chris Wagner has been teaching at Bay Tennis and Fitness in Harbor Springs, Michigan since September of 2013 and in March of 2018 he was promoted to Director of Tennis after long time director Doug Dickinson retired. Chris's prior teaching stops have included four years at the Greater Midland Tennis Center (2008-12) and at Lifetime Fitness in Rochester (2012-13). Chris has coached and developed numerous Conference, Regional, and State Champions wherever he has gone and his players thrive in a competitive yet fun atmosphere at every age level he works with.
Aside from working with juniors, the adult teams and players that he and the staff at Bay Tennis have worked with have gone on to win state championships with their women's 3.5 team winning in 2015 and their women's 4.0 team winning in 2018. Chris loves the sport and it is seen in his engagement with his students no matter the age.