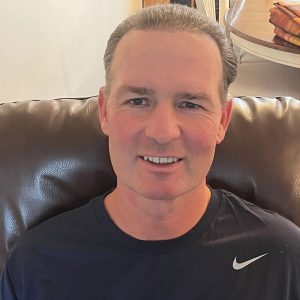 Dave Brown: Port Huron Tennis. David has been and continues to be a respected tennis coach. He is a USTA High Performance Coach and a member of the Midwest Coaches Commission. He was named USPTA Michigan Pro of the Year.
He has trained many players who later played at the collegiate level: 65+ Division I, 50+ Division II, and 25+ Division III. He coached multiple players ranked as high as 1 in the Nation in their age group. He has had the pleasure of coaching many USTA Regional and National Camps, SEMTA Cup Teams in the 12's, 14's, and 18's age divisions, and several Zonal Teams.
Coach Dave has been the SEMTA USTA Competitive Training Center Coach for 20 years. He was the Tennis Director at Port Huron Tennis House for 21 years and is currently teaching at Peachtree Tennis Club.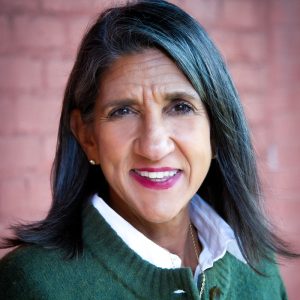 Christy Buck: Executive Director, Founder of be nice.
Christy Buck is the Executive Director of the Mental Health Foundation of West Michigan. With more than 33 years of experience in the mental health field, Buck's passion for transforming and saving lives through mental health education led her to develop two classroom programs, 'Live, Laugh, Love' for middle and high school students, and 'be nice.' Since 2006, she and her staff have passionately presented to over 200,000 people in West Michigan on mental health awareness, bullying, and suicide prevention. Buck regularly delivers speaking engagements to community and business groups on mental health awareness. She is certified in Question Persuade and Refer and Mental Health First Aid, which she has been recognized as one of the top 100 in the country.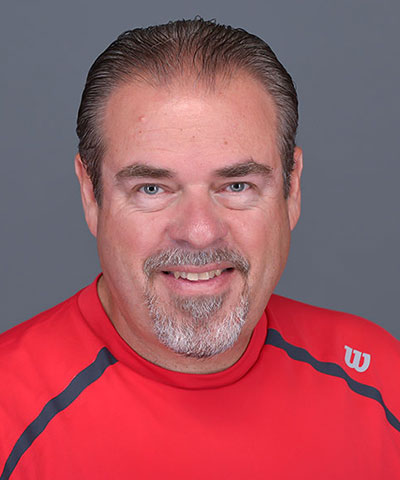 Jorge Capestany is one of only ten people worldwide that is a Master Professional with the USPTA and an International Master Professional with the PTR. He is a 6-time Michigan Pro of the Year a 2-time Midwest Pro of the Year and was inducted into the USPTA Midwest Hall of Fame in 2012.
Jorge has been named the National Pro of the Year by BOTH the PTR and the USPTA. He has coached hundreds of ranked juniors including 3 national champions. He is an internationally recognized speaker and author Jorge has been named the Professional of the Year for both the USPTA and the PTR. He is Director of Hope's PTM program.
Jorge may be best known for developing two leading tennis industry websites. One for tennis coaches and one for players. Both websites can be found at… CapestanyTennis.com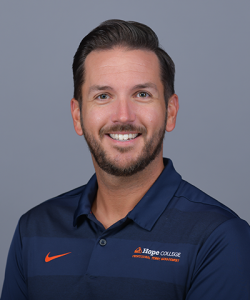 Adam Ford: USPTA & PTR, Adam is the co-Director of the Hope College Professional Tennis Management (PTM) program. He has served as the men's and women's varsity tennis coach at Hope as well as being a teaching professional at the DeWitt Tennis Center.
Adam is a USTA high-performance certified coach and has developed many nationally ranked players. He was a two-time state champion at Grand Rapids Forest Hills Central High School. He played tennis for four years at Division I Northern Illinois University. Often recognized by his peers, Adam is in a unique position to lead the College's PTM program.
Adam was named the Michigan pro of the Year and is certified as a Etcheberry Speed & Agility coach. Adam is also certified as a Mental Toughness Specialist through the Human Performance Institute (HPI) the program developed by Dr. Jim Loehr.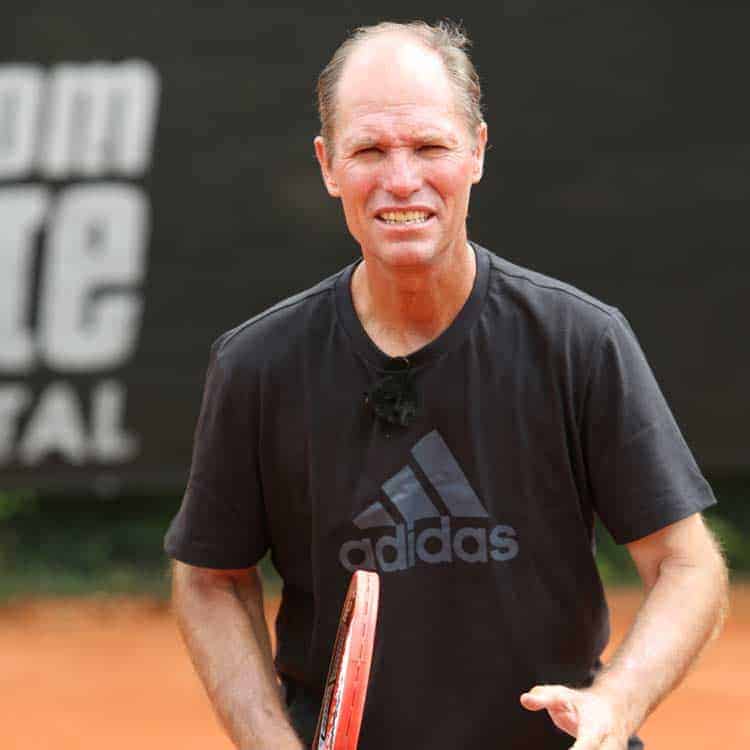 Edgar Giffenig was a highly-ranked junior in Mexico and played for the University of Texas where he completed an undergraduate degree in business and a graduate degree in exercise physiology.
Edgar started his coaching career as an assistant coach for the University of Texas. He then became a national coach for the United States Tennis Association, where he traveled with a very talented junior national team, which included many future stars like Mike and Bob Bryan, Vince Spadea, Paul Goldstein, and Justin Gimmelstob. He then became a national coach for the German Tennis Federation and the Mexican Tennis Federation. Throughout his career, Edgar has worked with hundreds of players of all levels and ages from beginners to professionals. Edgar is a frequent speaker at coaches' seminars and workshops around the world.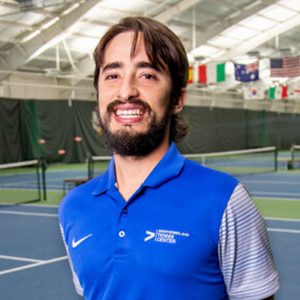 Juan Guerra: is one of three brothers born in Colombia that grew up in Midland. Juan played tennis at Denison University. There, he was captain and number one singles and doubles on the collegiate tennis team. He currently is a tennis pro at Midland Community Tennis Center and assistant coach for HH Dow High School.
Guerra also played a major role in winning the Division 2 Tennis State Title in 2009 for the Dow High Varsity Tennis Team as number one singles and team captain. In 2019, Guerra was named Assistant Coach of the Year by the Michigan High School Tennis Coaches Association as the Dow High Varsity Assistant Tennis Coach. In 2022, Juan was the assistant coach for the Dow High team as they won another State Championship.
Dean Hollingworth: With over twenty-five years of experience as a strength and conditioning coach, Dean has established himself as a highly regarded author, speaker, and fitness and performance consultant. He is a Certified Strength and Conditioning Specialist and Master Tennis Performance Specialist by the International Tennis Performance Association. He is also active with Team PTR's educational board developing course content for tennis certification programs and is on the advisory board of RacquetFit. Dean is currently the Director of fitness and sports performance at Club Sportif Cote-de-Liesse in Montréal, where he works primarily with high-performance tennis players. He has worked with all levels of tennis players including, ITF, ATP and WTA players that have included a Grand Slam champion, Olympic gold medalist, and a 1# ranked doubles player.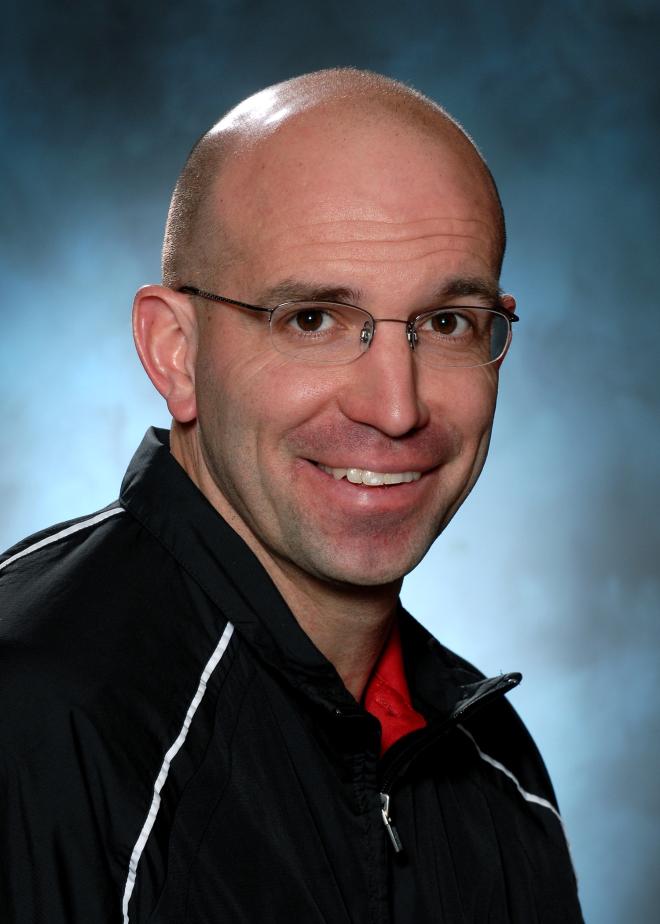 John Ross heads into his 19th year at the helm of the Calvin men's tennis program and is an associate tenured professor in the kinesiology department. In April of 2022, he was named Calvin University Professor of the Year.
He has been a USPTA-certified tennis professional at the Elite Professional level since 1994. Ross was also the women's basketball coach here at Calvin College until 2016. He recorded a 299-66 record and made four trips to the NCAA Tournament quarterfinal round. In his 17 years as men's tennis coach at Calvin, Ross has compiled a won-loss record of 235-130 in dual match play, has won one MIAA regular season title, and has made one NCAA Tournament appearance.
Ross boasts an impressive record of 78-35 in MIAA action. He also helped lead Calvin to its first-ever MIAA title in school history in 2013. The Knights went 5-1 in the regular season to finish tied for first along with Kalamazoo and Hope. Calvin has finished in second place in the MIAA eight times under Coach Ross. Over the past 18 seasons, Ross has had 15 All-MIAA First Team honorees. In addition, his Calvin men's tennis teams have received the MIAA Team GPA Award (3.30 team GPA) 12 times.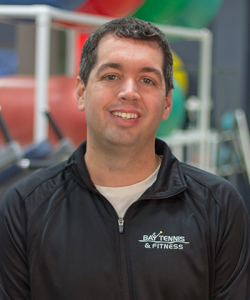 Chris Wagner has been at Bay Tennis and Fitness, in Harbor Springs, Michigan, since September of 2013 with having been promoted to Director of Tennis in March of 2018.
Chris has coached and developed juniors who have won numerous regional, conference and state titles during his time as a USPTA Certified Teaching Professional as well as many kids who have gone onto to playing at the collegiate level. At the adult level Bay Tennis and Fitness adult teams have been very successful as well typically advancing to state Finals with a couple of state championships at the 3.5 level in 2015 and at the 4.0 level in 2018.
Chris classes are always, fun, high energy and his goal is to get the most out of his players each and every day through hard work and maximum focus.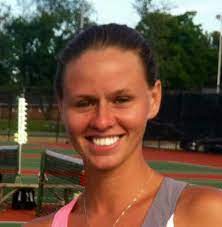 Marley Woods: is a USPTA/PTR Certified Tennis Teaching Professional. National Cardio Tennis team member