PRO PRACTICE SECRETS
Learn How To Practice Like The Pros
Here's What You Get When You Sign Up Today!
Serving Module: (11 videos) This module has 11 videos and is packed with great advice and drills you can actually use and try for yourself. In the videos I teach you what you are supposed to learn with each lesson and drill so you can get the most out of your serve practice.

Returning Module (9 videos) Perhaps the Return of serve is the most under practiced shot it tennis. Here's a killer stat for you. Almost every rally in tennis is under 4 shots, and that the pros! Rec players ravager less than 4 shots. When you look at it that way, the Return represents nearly 25% off ALL shots in tennis. But, how often do you practice it? In this module I am going to show you my best games to improve your Return of serve.

Baseline Module: (8 videos) Of all the shots in tennis, the vast majority are from the baseline. Even if you attack a lot and love to come to the net, most of your shots are still going to happen from the baseline. In this module I'll teach you my favorite baseline games and drills that will help you elevate this important part of your game.

Net Module (9 videos) For most Rec players their net game is NOT as developed as their baseline game. While it is OK to have a favorite way to play, we cannot allow for a huge discrepancies in ability to exist between our baseline and net skills. So even if you consider yourself a baseliner, this is an important module for you. I'm going to teach you how to practice so your net game becomes a weapon.

Passing Shots & Lobs (6 videos) In this module I will teach you my best games and drills for improving your passing shots and lobs. This area of your game needs to be developed so you can effectively defend against net players. Most players use the wrong tactics when they are faced with an opposing net player. In this module we will solve that problem and teach you how to sabotage any net player that attacks you.
Plus You Get These
THREE
Bonus Modules Worth
$300
1 on 1 SINGLES Workout:

In this module we show you 9 training games that are designed for you to do with a practice partner. These are my favorite games to develop

singles

skill in my best players. This workout was created by me for 2 national champion players that I used to train. It is the exact same workout I would have them do when they practiced on their own and without me. It guarantees to give purpose to your workout.
1 on 1 DOUBLES Workout:

This is similar Bonus #1, but now the games are more focused on doubles skills. I still teach you 9 training games that are designed for you to do with a practice partner. These are my go-to games to develop

doubles

skills in my best players. This workout has been used by my personal students to win countless doubles titles and even helped my daughter Carli, graduate from College as the all-time winningest doubles player in the history of Hope College.
Group Tennis Drills:

In this Bonus module I show you my favorite group drills for each of the 5 play situations. These would be great to use with a team or even show to your personal coach if you have one. If you run a practices these drill will be especially helpful to you. These include the same drills that I present all over the world at coaches conference from China, Australia, Wimbledon, US Open, Norway, Mexico, Canada, and many more places.
Why Should Jorge Be YOUR Online Tennis Coach
Jorge is one of only 11 people worldwide that has the Master Professional rating with the USPTA and the International Master Professional rating with the PTR.

Jorge has personally coached 50 nationally ranked juniors and developed 3 separate national champions (USTA gold ball winners).

Jorge was named the USPTA National Professional of the Year in 2015.

Jorge was named the PTR National Professional of the Year in 2017.

Jorge has appeared on the Tennis Channel on several occasions with the OnCourt with USPTA Show.

Jorge's ADULT students have won hundreds of league championships.

Jorge's JUNIOR students have won more than 190 HS State Tennis championships in Michigan.

Jorge is an internationally recognized speaker that frequently presents at the most prestigious National and International tennis conferences, including; Australia, China, Norway, Mexico, Canada, Wimbledon and all over the United States.
Here's the Value of You Sign Up Right Now:
The Pro Practice Secrets Course: (50 videos) These include all the modules in the course that is designed to show you how to maximize your valuable practice time so that you can kick start your improvement. The course is packed with tons of actionable lesson plans and drills that you can use right away. Value $197

Bonus 1: 1-on-1 SINGLES Workout (10 videos) This practice blueprint is perfect for Singles players looking to maximize their practice times. I'll show you each drill in detail and you'll get a printable scoresheet to use on the court while you practice. value $97

Bonus 2: 1-on-1 DOUBLES Workout (10 videos) This practice blueprint is perfect for Singles players looking to maximize their practice times. I'll show you each drill in detail and you'll get a printable scoresheet to use on the court while you practice. value $97

Bonus 3: Group Tennis Drills (5 videos) You get access to my favorite GROUP tennis drills based on each of the 5 play situations for tennis. Perfect for team practices and when working out with a group of friends. value $47

That's a Total Value of $438 yours today for just $197
Frequently Asked Questions & Answers Section
1. How is this course different than what I've already seen online?
There are tons of tennis instructional videos online, some good, some bad. The difference in this course is that we take a deep dive into the process of developing

pro level practice routines

. The course is laid out in Modules that have been specifically designed to maximize your learning so you start start winning more matches NOW.
2. I've never done an online lesson, does this really work for players?
Absolutely Yes…. BUT you will have to do 2 things to succeed.

Watch the videos in the course and study them.
Go on the court and practice what you have learned in the videos.

While you will improve just by watching the videos, you will get much better by going on the court and using the drills and practices that we teach you.
This course is for players and coaches alike. In fact, our courses are typically purchased by 50% coaches and 50% players. We even have several former touring professional who buy our courses because they are now tennis teachers/coaches. NOTE: This course qualifies for Continuing Education credits for both PTR and USPTA certified tennis pros.
4. How is the product shipped?
You will receive INSTANT, digital access to these training videos… Which means that just MINUTES from right now… You could be well on your way to learning Pro Practice Secrets.
There's nothing to ship, and you'll have access to the entire training program, plus bonuses,
FOR LIFE!
5. What if I don't like the course, is this offer risk free?
YES it is Risk-Free. Listen, I shop online too and sometimes what I buy just isn't what I thought it would be. Usually I have a tough time getting a refund or any help. I hate that!
That's why we offer a 60-day, no questions asked, full money back guarantee.
Our goal is to take away ANY RISK so you can confidently try our courses and know if it is not what you expected, we will give you a quick and courteous refund.
That's our promise to you.
What The Best Minds In Tennis Say About My Course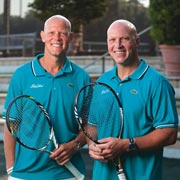 "Jorge Capestany is a conceptual genius in our sport of tennis in our time. Like innovators before us like Nick Bollettieri, Dennis Van Der Meer, Vic Braden and many others that generated the momentum of the 70's tennis boom, Jorge is a direct tennis descendant of the all-time greats. Jorge is a late to the sport turned tennis lifer who makes everyone who learns from him better. Jorge is the American Tennis Dream."
Luke & Murphy Jensen, 1993 French Open Doubles Champions.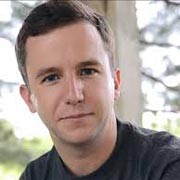 "Jorge is the man! He's like a tennis mad scientist always inventing new drills and games that teach students how to play the game without over-complicating it. I'm lucky to call him a mentor and friend. If you're serious about improving, and having more fun in the process, you should check out his stuff."
Will Hamilton, Co-Founder – FuzzyYellowBalls.com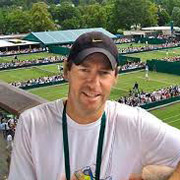 "I just wanna talk to you briefly about Jorge's website and the amazing drills. I highly recommend his site, I love it, I love the drills and we're working together to make them even better."
Craig O'Shannessy, Lead Strategy Analyst for the ATP & WTA Tours.