ULITMATE TENNIS FITNESS
Tour-Level Fitness Program For Adult Players By Dr. Mark Kovacs



Here's What

Y

ou Get

When You Sign

Up Today!
Start Here Module: (6 videos) This module helps set the stage for what you'll learn during the course. Dr. Mark covers subjects like the 4 pillars of tennis, the difference between Pro and Rec players and Tennis Fitness in general.

Module 1 – Warm-Up: (8 videos) In this module, Mark covers 8 specific warm-up exercises to use before you play or practice. You'll learn 7 different exercises you can use that Mark uses with his pro players and that have been modified for adult and junior players.

Module 2 – Pre-Hab: (8 videos) In this module, Mark teaches you 7 different exercises you can use to greatly reduce your chances of getting injured. These important exercises can be done anywhere and are designed to keep you healthy and on the court.

Module 3 – Court Drills: (8 videos) In this module, Mark takes you on the court and teaches you 7 specific speed and agility drills that will get you moving faster so you can play better right away.

Module 4 – Recovery Exercises: (8 videos) In this module, Mark addresses perhaps the most neglected area for club players. You'll learn 7 specific recovery exercises to do after you play tennis. These exercises will ensure you are ready to play the next time you hit the courts and will keep you from feeling sore, stiff, and injured after coming off the court.

Module 5 – At Home 10-minute Workout: (10 videos) This module was created as a specific workout you can do at home. Each exercise is done for just 45 seconds and the entire work out only takes 10 minutes. Imagine having a specific workout plan that can be done and that has been modified for you straight from the pro tour.
Plus You Get These
FOUR
Bonuses Worth
$400
FLEXIBILITY MODULE: In this bonus module, we show you 7 exercises that should be done after being on the court. These are Mark's favorite flexibility exercises that he sues with the pro players he works with. You'll learn exactly what to do with our convenient printable workout guide. No more being stiff and immobile on the court… It guarantees to give purpose to your workout.
TENNIS NUTRITION MODULE: In this bonus module, Mark teaches you everything you need to know about nutrition Before, During, and After competition. This module comes with an incredible 20-page Improving Energy Guide that details what you should be eating and drinking on competition days and comes with detailed meal plans to help you prepare the best way possible to win your next match. If you ever feel sluggish or tired during a match, this module will be an immense help.
FAQ's with Dr. Mark Kovacs:

In this Bonus module, Mark answers specific questions from our followers. It's nearly impossible to get direct access to Mark, so we wanted to include this module with the most pressing questions our followers had for Mark. Mark covers everything from playing in the heat, to recovery between points, ways to avoid soreness and back pain, and much more.
Live Q&A Call with Jorge and Mark Kovacs: After we close the course, you'll be invited to a LIVE coaching call with Jorge and Mark. Here's your rare chance to ask a tour-level fitness coach anything you want about Tennis Fitness. One on one session like this are not even available to the public. The call will be recorded and added to the course content after it is done so you'll have lifetime access to the questions and answers that were asked.
Why Should Dr. Mark Kovacs Be YOUR Fitness Coach
Mark is THE leading sports scientist and coach for high-performance tennis players and tour players.

Mark has personally coached and trained over two dozen Top 100 ATP and WTA professionals.

Mark was the Director of the Gatorade Sports Science Institute.

He currently serves as the Executive Director of the International Tennis Performance Association (iTPA) which is the leading sport science and tennis fitness organization in the world with members in over 40 countries.

Mark is an actual tennis player; he was an All-American and NCAA national doubles champion at Auburn University

Mark is a leading consultant to the ATP and WTA Tours as well as nearly a dozen Top tennis Associations around the world.

In 2012, Mark was the youngest ever recipient of the International Tennis Hall of Fame Educational Merit Award.

He has trained tour players like John Isner, Sloane Stephens, Frances Tiafoe, Reilly Opelka, and many more.
Here's just a few tour players Dr. Mark Kovacs has trained…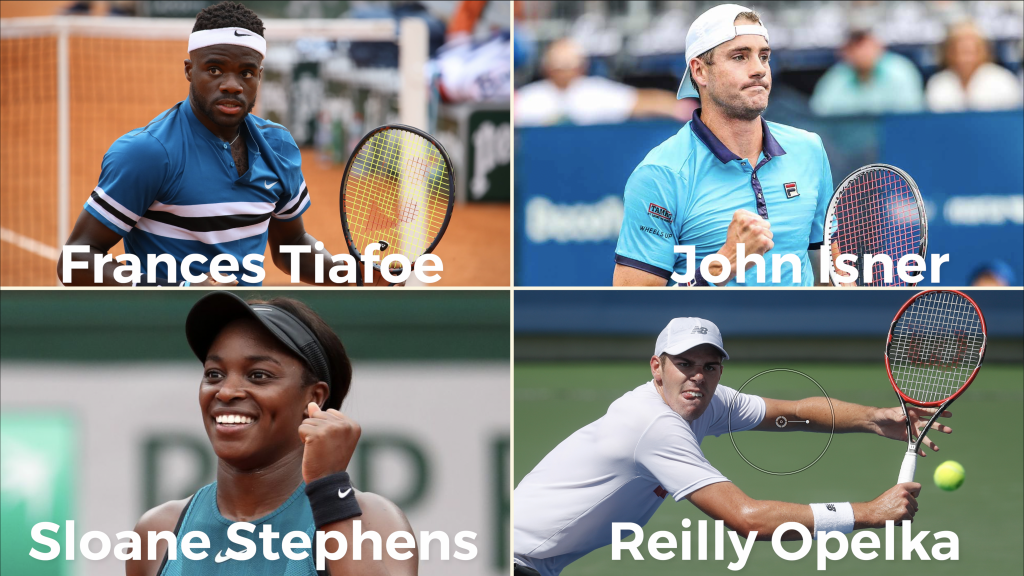 Here's the Value of Everything You Get:

The Ultimate Tennis Fitness Course: (75 videos) All customized exercises to work with Adult players. value $247
BONUS 1: Flexibility Module: (8 videos) Perfect exercises to use to improve flexibility and reduce injuries. value $100
BONUS 2: Nutrition Module: (7 videos) Includes printable "Improving Energy Guide" with game-day meal plans. value $100
BONUS 3: FAQ's Module with Dr Mark Kovacs: (14 videos) Answers to your questions about tennis fitness. value $100
BONUS 4: Live Q&A Call with Jorge and Mark: Ask us any questions about the course or tennis fitness value $100
That's a Total Value of $635 yours today for just $97
Frequently Asked Questions & Answers Section
1. How is this course any different than what I've already seen online?
There are tons of tennis fitness videos online, some good, some bad. The difference in this course is that the instructor (Dr. Mark Kovacs) is the preeminent world expert on the topic of tennis
Tennis Fitness
. The course is laid out in Modules that have been specifically designed to maximize your learning, so you start winning more matches NOW.
2. I've never done an online lesson, does this really work for players?
Absolutely Yes…. BUT you will have to do 2 things to succeed.
Watch the videos in the course and study them.
Do the exercises and drills shown in the course videos.
While you will improve just by watching the videos, you will get much better by DOING the things we are teaching you.
This course is for players and coaches alike. In fact, our courses are typically purchased by 50% coaches and 50% players. We even have several former touring professionals who buy our courses because they are now tennis teachers/coaches.
4. How is the product shipped?
You will receive INSTANT, digital access to these training videos… Which means that just MINUTES from right now… You could be well on your way to transforming your tennis fitness so you can win more matches.
There's nothing to ship, and you'll have access to the entire training program, plus bonuses, FOR LIFE!
5. What if I don't like the course, is this offer risk free?
YES… it is Risk Free.

Listen, I shop online too and sometimes what I buy just isn't what I thought it would be. Usually, I have a tough time getting a refund or any help. I hate that!

That's why we offer a 60-day, no questions asked, full money back guarantee. Our goal is to take away ANY RISK so you can confidently try our courses and know if it is not what you expected, we will give you a quick and courteous refund.

That's our promise to you.
What The Best Minds In Tennis Say About My Course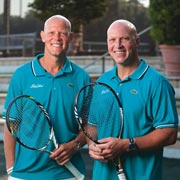 "Jorge Capestany is a conceptual genius in our sport of tennis in our time. Like innovators before us like Nick Bollettieri Dennis Van Der Meer, Vic Braden and many others that generated the momentum of the 70's tennis boom, Jorge is a direct tennis descendant of the all-time greats. Jorge is a late to the sport turned tennis lifer who makes everyone who learns from him better. Jorge is the American Tennis Dream."
Luke & Murphy Jensen, 1993 French Open Doubles Champions.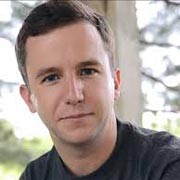 "Jorge is the man! He's like a tennis mad scientist always inventing new drills and games that teach students how to play the game without over-complicating it. I'm lucky to call him a mentor and friend. If you're serious about improving, and having more fun in the process, you should check out his stuff."
Will Hamilton, Co-Founder – FuzzyYellowBalls.com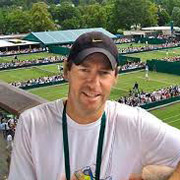 "I just wanna talk to you briefly about Jorge's website and the amazing drills. I highly recommend his site, I love it, I love the drills and we're working together to make them even better."
Craig O'Shannessy, Lead Strategy Analyst for the ATP & WTA Tours.